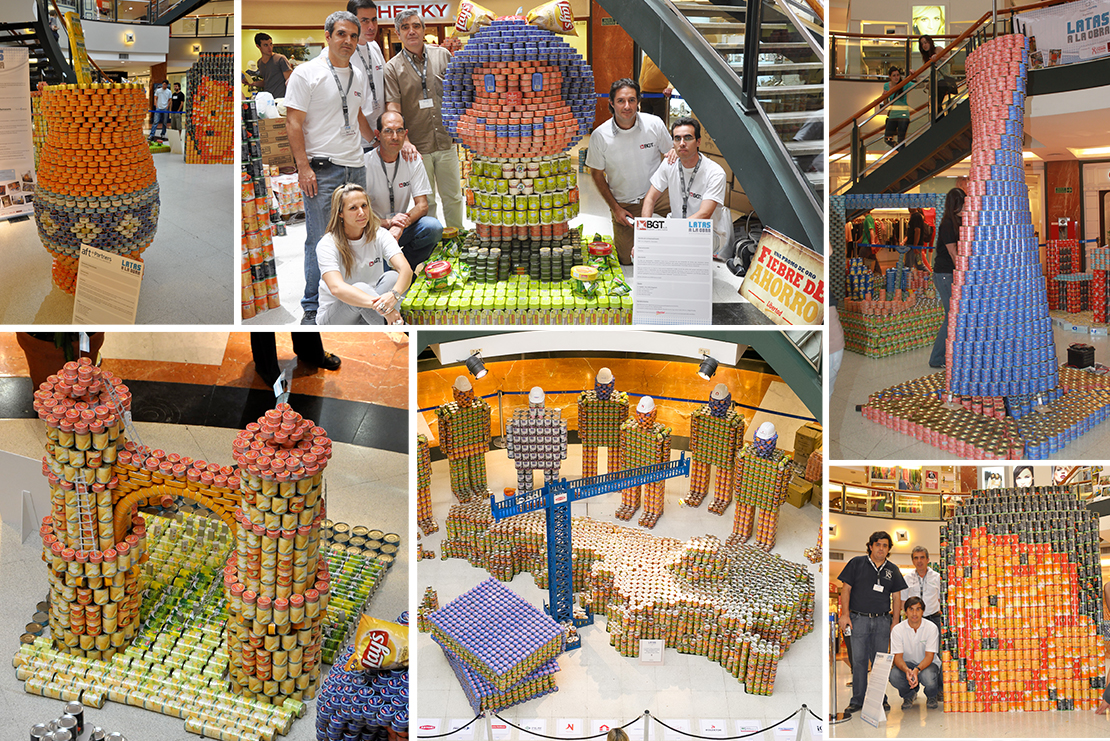 EXPANDING OUR COMMUNITY WORK
Once again, the studio partnered with Canstruction and organized Argentina's 2017 edition. We're proud to be expanding the reach of this community work to Argentina.
Canstruction is a unique art exhibition that features structures made out of food cans since 1992. The structures are often made by teams of volunteers, youth groups, or like in our case, businesses and organizations. At the end of the exhibition, we donate the cans to hunger relief organizations in the country. Through this different way of making art, the AEC community seeks to inspire the communities and sensitize them about the problem of hunger, as well as delivering supplies to hunger relief organizations. CorbisStudio, along with the Corbis Foundation has been part of this initiative since 2008, and in 2017 we celebrated the 10th Canstruction edition, creating a structure that emphasizes the importance of education in the construction of our country. We aim at building an Argentina based on education.
CATEGORIES: CorbisStudio